Image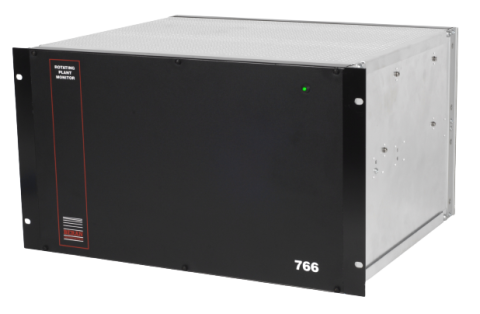 PlantProtech™ 766 Analyser
Parallel data acquisition for up to 64 vibration sensors, recommended for gas and steam turbines.
Modular construction
19" rack mounting
Up to 64 dynamic vibration channels
Acceleration, velocity, and displacement inputs
Up to 4 x 1/rev phase marker inputs
Links to Site Digital Data Systems
Description
The PlantProtech™ 766 Analyser is a 19" rack-mount unit providing modular acquisition/analysis of up to 64 parallel channels from acceleration, velocity, proximity, and pressure sensors. This ensures high-speed condition information is acquired during both steady-state and variable speed modes - vital for accurate diagnosis of many fault conditions.
Process (DC) parameters may be acquired directly by each PlantProtech™ Analyser using either voltage or optional 4-20mA and thermocouple signals with full galvanic isolation capability. Alternatively, a connection to the plant DCS or process computer may be utilised to acquire these parameters via an electronic data link, including (for example) MODBUS, PI, OPC, or Alstom's AMODIS.
Related products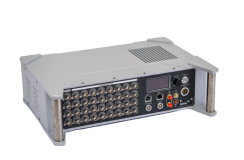 PlantProtech PROTOR Mobile
The PlantProtech PROTOR Mobile is a high-speed data acquisition and powerful diagnostic system for critical rotating machinery.
PlantProtech™ 720 Advanced Plant Monitor
A powerful and versatile automated surveillance system for all of your strategic plant items where increased monitoring is required.