Image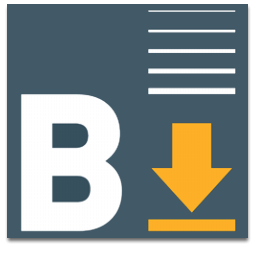 PlantProtech™ Auto Archive Downloader
The PlantProtech™ Auto Archive Downloader provides automatic file retrieval from remote sites to a central location (e.g. Technology Centre) for rapid review.
The application has the additional dual functionality of data archiving, either to local IT infrastructure or to a central Technology Centre, etc.
Description
The PlantProtech™ Auto Archive Downloader application has been designed to automatically retrieve data files and alarm logs from Beran PlantProtech™ Analysers, either on demand or at a scheduled time. The retrieved data from multiple PlantProtech™ Analysers may then be:
Reviewed using PlantProtech™ Vision and PlantProtech™ BaseStation applications.
Converted into an "open" format.
Read by customised data screening applications.
Archived using standard IT backup infrastructure.
The Auto Archive Downloader is scalable from one PlantProtech™ Analyser to fleet-wide installation, and may be purchased as a single application to provide either archiving or data file downloading capability or both.
The archiving function automatically downloads PlantProtech™ Analyser data files to a central location and manages the internal data storage.
The PlantProtech™ Auto Archive Downloader operates on a standard Microsoft Windows platform, and the application supports the download of files via network or dial-up modem connections.
Specified at the time of purchase, there are two main modes of functionality:
Automatic file downloading
Data files and alarm logs are automatically downloaded from PlantProtech™ Analysers installed on site(s). The user can configure file types to be downloaded using the in-built user interface.
During the download process, the files may be converted into "open" PC or VAX formats.
The application may also be driven from a command line.
Automatic archiving functionality
Configuration of this functionality is very simple - the IP address or dial-up name of the target PlantProtech™ Analyser is specified, along with the frequency of required backup.
Downloaded data files are marked as 'archived' on the PlantProtech™ Analyser. The Analyser will then automatically manage free disk space, deleting archived files, as configured by the user.
Configurations stored on the PlantProtech™ Analyser are also archived during the process.
It is recommended that the data is further backed up to a long-term storage medium using a third-party industry-standard IT solution.
Downloaded data may be analysed and reviewed using the PlantProtech™ Vision and PlantProtech™ BaseStation applications.
System requirements
May be installed on

PP-766 PlantProtech Analyser
PP-768 PlantProtech Analyser LT
PP-767 Portable PlantProtech Analyser

Firmware version
IT Requirements

Windows 2000 Professional SP4, XP Professional SP3, Vista Business SP1, Server 2008 or Windows 7
1.8GHz Pentium IV Processor (or equivalent), 1 GB System Memory, 40 GB Hard Disk, SVGA or higher resolution
Related products
Compatible with