28 Feb 2019
Helitune has been working alongside the Royal Air Force Battle of Britain Memorial Flight (BBMF) at RAF Coningsby using the Rotortuner equipment to perform vibration monitoring and propeller balancing on the Hurricane Mk 2C aircraft.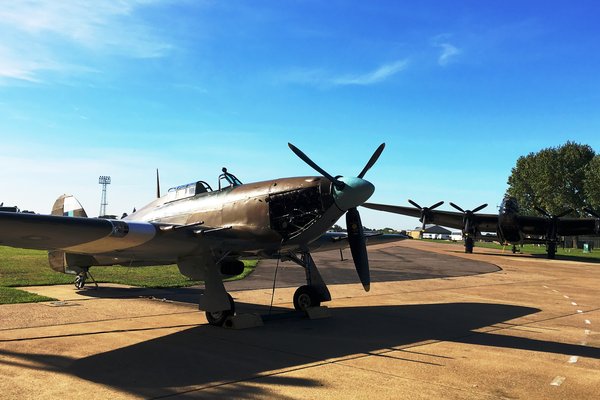 Helitune's RT-6 has been used to collect both dynamic balance and frequency time-domain vibration data (FFT data) on the aircraft and has successfully provided dynamic balancing solutions enabling the reduction of vibration levels of the propeller system.
The Hurricane is a single-seat British fighter aircraft produced between 1937 – 1944 and is known for playing a vital part in defending Britain during WWII. The two Mk 2C Hurricane aircraft operated by BBMF first flew in 1944, and Helitune is honoured to be supporting the preservation and continued service of these historic aircraft.
Tagged with: