The Flitepad™ has been designed for use in some of the harshest environments on earth. Operating from -20°C to +55°C, in rain or sand storms and where it is expected to endure rough treatment, high vibration, bashes, and drops.
o meet this challenge, Helitune's engineering team began development in 2011, culminating with the release of the product in the summer of 2013.
Lightweight magnesium alloy combined with injection moulded bumpers forms a durable enclosure.  Custom industrial-grade electronics implement the functionality along with long-life commercial off-the-shelf (COTS) components.  To achieve the design extensive prototyping and simulation were employed, taking advantage of rapid prototyping methods to evaluate mechanical designs, along with thermal simulations and feasibility EMC (Electro Magnetic Compatibility) studies for the electronics.
The development of the Flitepad aesthetics and ergonomics relied upon computer-aided design (CAD), rendering, and painted models to share with customers and other stakeholders.  Validation activities included accelerated life testing - including automated 'on' button-pushing, automated charge cycling at 45°C, and battery start-up performance at -20°C. The product was then qualified for the diverse demands of DO-160G, MIL-STD-704F, EN-61000, and EN-61010.
Related products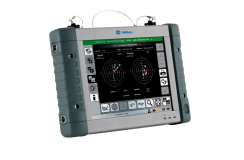 Rotortuner Flitepad
The Ultimate Rotortuner Controller The latest standard in ruggedized tablet design for mobile aviation applications.