Image
Image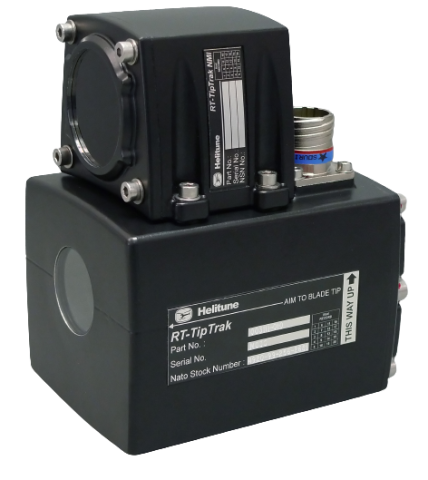 Image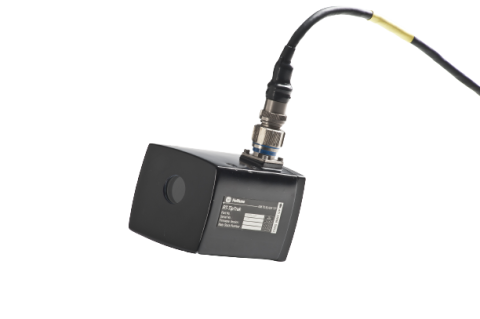 Image
Image

Image
Image

Image

Rotortuner RT-TipTrak
RT-TipTrak has been developed as an aircraft-installed device for measuring helicopter rotor blade height and lead-lag either as an integral part of on-board HUMS systems or Rotortuner Track and Balance Systems.
Description
The RT-TipTrak system uses 'Line Scan' camera technology allowing track measurement to be made at the blade tip, regarded in the helicopter industry as the optimum point of measurement.
Housed in a lightweight alloy casting and containing no moving parts, the RT-TipTrak has been designed as a high-reliability system to meet the EMC and Environmental requirements of DO-160E.
The option of internal or external mounting offers maximum installation flexibility, the RT-TipTrak is provided with internal heating to prevent misting and ice accretion. The RT-TipTrak is fully compatible with all systems adopting the RITA data transfer protocols. Available as either a 'day-only' system or with an optional removable 'night mode' illuminator the RT-TipTrak has the ability to provide 24hour blade tracking capability.
The RT-TipTrak contains internal 1/rev conditioning allowing a direct interface to an unconditioned 1/rev measurement sensor, negating the need for any additional signal conditioning units. Advanced blade recognition technology with 14-bit resolution eliminates the need for supplementary blade contrast enhancements such as the continual painting of rotor blades.
Product Specification
| | |
| --- | --- |
| Physical Specification |   |
| Dimensions | 120.5mm x 91mm x 85mm (exc. Connector) |
| Weight | 880g MAX |
| Fixings | 4x 5/16 24 UNF or 4x M8 (12mm deep) Mounted from base |
| Input Specification |   |
| Blade Track Accuracy                             | ±1.0mm (22deg option at target distance of 2.5m) |
| Camera Viewing Window Options | 16°, 22° or 32° |
| 1/rev Input Type Compatibility | Helitune OPU, MPU or TTL Input Single Interrupt or Double Interrupt |
| 1/rev Input Type | Single Interupt or Double Interupt |
| 1/rev Sensing Range | 60RPM to 1200RPM |
| Communication Specification |   |
| RTB Interface Compatibility | Helitune RT-6, HT-VHM, RT-2000 and RT5-JS+ |
| HUMS Interface Compatibility | RITA AS5394 (RS485 Interface, 1Mbaud) |
| HUMS Interface Protocol | RITA AS5393 |
| Electrical Specification |   |
| Connector | D38999 series III |
| Power Supply | +10V to +36V DC |
| Power Consumption | <20W |
| Remote Enable | TTL Input |
| Overall Environmental Specification |   |
| Waterproofness | DO-160G, Section 10, Category R |
| Sand and Dust | DO-160G, Section 12, Category S |
| EMC | DO-160G |
| Environmental | DO-160G |
| Operating Temperature | -40° C to +70° C |
| Storage Temperature | -55° C to +85° C |