Image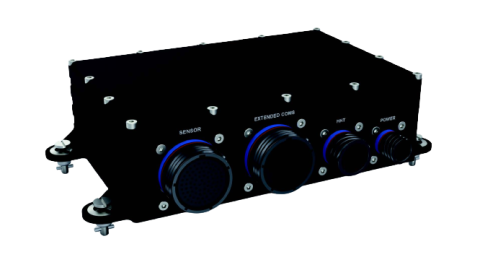 Image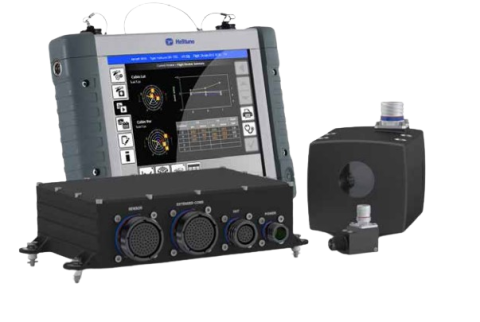 Image

Image

Rotortuner HT-VHM
The HT-VHM is Helitune's latest Vehicle Health Monitoring and Rotor Track & Balance system, providing parallel and simultaneous data acquisition across all measurement input channels and rotors – significantly reducing data collection times for RTB and Vibration Analysis operations.
Description
On-Board avionics (HT-VHM) support Integrated Vehicle Health Management (IVHM) / HUMS applications and traditional RTB functions utilising a high-performance data acquisition platform.
The HT-VHM delivers a powerful new solution for next-generation IVHM / HUMS, RTB, and Vibration Analysis applications, for On-Board applications.
The unique product architecture of the HT-VHM ensures that all measurement inputs are sampled simultaneously, resulting in significantly reduced data collection times at each flight condition. For RTB maintenance flights, this can significantly reduce the test flight time, thus reducing the cost of operations and unnecessary maintenance airframe hours. For On-Board applications, this means that a full set of vibration health indicators can be acquired for multiple aircraft components even when flight conditions are maintained for only a short time period, overcoming one of the common limitations of existing HUMS systems by utilising the latest technologies.
Features and benefits include
Compact and lightweight
Modular and expandable architecture provides a flexible, scalable, and affordable solution.
System connectivity options with built-in sensing significantly reduce aircraft integration cost and installation weight.
Simultaneous data acquisition for all components and rotors, significantly reducing data collection times.
Expandable architecture – 8 or 16 channel options, plus further expansion by 'daisy chaining' additional modules.
Continuous raw data storage.
Optional interface with OEM flight displays and flight data recorders via aircraft databus.
Multiple data extraction methods for On-Board applications (Ethernet, USB, Wi-Fi, Bluetooth).
EMC and Environmental qualification to RTCA/DO-160G.
Software development to RTCA/DO-178C, Level D.
Product Specification
| | |
| --- | --- |
| Accelerometers | 16 (8 Optional) |
| Speed Sensors | 8 (4 Optional) |
| Trackers | Helitune Mk2 Line Scan Camera or RT-TipTrak |
| Digital Communication |   |
| USB | Yes |
| Ethernet | Yes |
| RS232/RS422/RS485 | Yes |
| ARINC-429 | Optional (2 Transmit, 4 Receive) |
| Mil-Std-1553B | Optional |
| ARINC-825 (CAN) | Optional |
| Discrete Logic | Yes (ARINC-717 compatible) |
| GPS | Optional (requires external antenna) |
| Internal Sensors (MEMS - Vib 3-axis) | Yes |
| Wireless (802.1) | Optional (requires external antenna) |
| Bluetooth | Optional |
| Dimensions |   |
| HT-VHM | 180 x 120 x 56 mm (without J-box lid) |
| Weight | 1.4kg |
| Environment |   |
| Operating Temperature | -40° to +70°C |
| DO-160G | Yes |
| Software |   |
| DO-178C | Level D (On-board variant) |
| Regulations |   |
| CAP-753 | Yes (for alternative enclosure variant) |
| Power | +28V Mil-Std-704C, DO-160G Section 16 |