Date: 13-14 July 2022
Venue:  10 Wellington Road, Coalbrookdale, Telford TF8 7DX
Time:  Wednesday, 9am-5pm, Thursday, 9am-3.30pm
Event organiser:  Beran
---
About the event
This year Beran's User Group Conference is taking place at Enginuity, in Telford, Shropshire, an interactive design, and technology centre with interactive exhibits illustrating the historic engineering and technology behind the machines which powered the Industrial Revolution.
Presentations will be provided by Beran and our colleagues from Prosig and DJB, members of the CMTG group of companies on our products, capabilities, and our plans for the future.
We also have a range of case study presentations from leading condition monitoring experts and academia.
Attendance to Beran's User Group event is free of charge, you will need to cover your own hotel, travel, and subsistence costs.
There will be time to interact and network with colleagues and peers at the event.
What's included?
Free parking
Free entrance to Enginuity Museum
Complimentary refreshments
Evening BBQ with a complimentary drink 
Agenda
Presentations by Beran and Prosig on our new products and capabilities
Case studies from leading industrial condition monitoring experts
Presentations from academia
Open workshop on Thursday afternoon to demonstrate products and one-to-one meetings
Confirmed speakers
SSE, Mr Malcolm Stein, Condition Monitoring Engineer, SSE Thermal
EDF Energy, Mr Simon Carr, System Engineer – Turbine & Auxiliaries
Engie, Dr Frits Petit, Expert Engineer Vibrations & Mechanics
Engie, Mr Kevin Dewaer, Product Manager
Uniper, Mr Omoruyi Onobhamiukor, Head of Asset Performance Management
University of Bristol, Professor Nick Lieven
OneShot Balancing, Mr Joseph Redwine and Mr Roger Honaker, Co-Owners
RAL Space, Mr Matthew Oxborrow, Test Engineer
Beran, Mr Duncan Affleck, Global Sales Manager
Beran, Mr Alexander Niciecki, Systems Engineering Team Leader
Beran, Mr Peter Morrish, Technology and Customer Support Manager
Beran, Mr Douglas Graham, Operational Director
Highlights
Industry expert speakers
Real-life case studies
Networking opportunities with colleagues and peers
Access to specialist engineers
Informal learning environment
Accommodation
Watch the video
Meet some of our presenters
Kevin Dewaer, Product Manager, Engie Laborelec
Kevin will be discussing solutions for torsional vibration and providing a case study on torsional vibration cracks in a large steam turbine.
---
Mal Stein, Vibration Engineer at SSE Thermal
Mal works as a Vibration Engineer in the Equipment Performance Centre.  His presentation will provide some insights into vibration analysis and diagnosis of a large steam turbine generator set.
---
Joseph Redwine and Roger Honaker, Co-Owners, OneShot Balancing
Joseph and Roger are both rotor dynamics specialists and have been using Beran equipment for more than 14 years.  Joseph and Roger will be discussing their experience in the industry, specifically vibration challenges and how they use the Beran equipment to solve those issues.
---
Omoruyi Onobhamiukor, Head of Asset Performance Management at Uniper
Omoruyi will present a root cause analysis of a turbine fault.
Image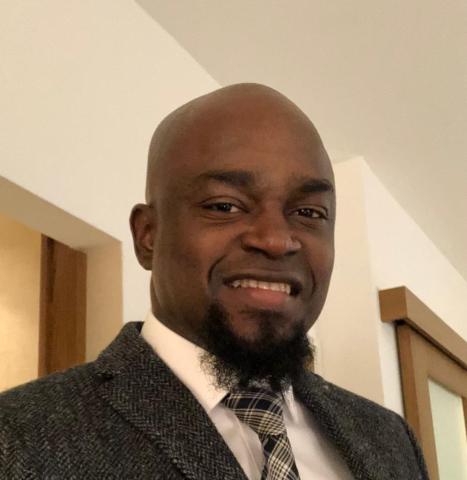 ---
Simon Carr, System Engineer-Turbine and Auxiliaries, Heysham 2 Power Station
Simon will be presenting a case study on an HP turbine high-shaft vibration investigation and rectification.
Image