1 Jun 2018
Condition Monitoring Group (CMG) awarded Apprentice Employer of the Year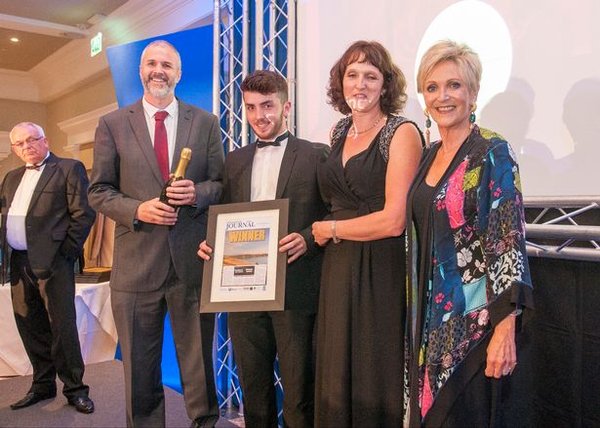 Beran Instruments are pleased to announce that our parent company Condition Monitoring Group (CMG) was awarded Apprentice Employer of the Year at the North Devon Journal Business Awards, held at Highbullen Hotel Golf & Country Club in Chittlehamholt on Thursday 24 May.
Richard Barnes, Manufacturing Manager at CMG said:
It's the one I really wanted; we do a lot with apprentices. I myself work for a local organisation called Group Training and Development (GTD) in North Devon looks after engineering apprentices within the area so for us to win is really great.

Euan Gillespie here is a prime example of one of our apprentices; we have them right through the business. It's a bit of a niche market so it is core to our company."
Apprentice, Euan added:
It's very good to see the company win this award. Very good apprentice based company; they support their apprentices very well through college and onto NVQ careers.
Beran's sister company Helitune were also finalists in the "Innovation Award" and "Manufacturing Excellence Award" categories.
Further information and a photo gallery are available at Devon Live.
Tagged with: