Apprenticeships
Our Apprenticeship Scheme offers you the chance to learn a trade, develop new skills and kick-start your career.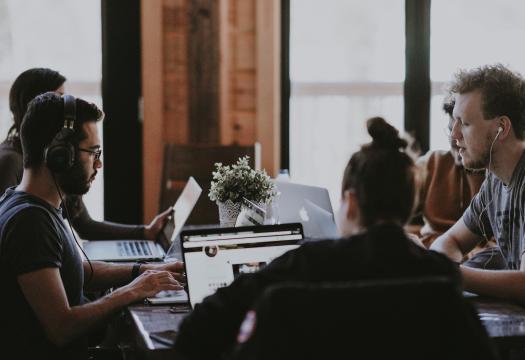 Apprenticeships
CMTG apprenticeships are a brilliant alternative to college courses or university. We offer an excellent on-the-job learning experience. You'll earn a real salary for performing a real role – with your practical experience backed by classroom sessions, and all your training and tuition fees covered. By learning through experience, you'll be making a genuine difference too. 
Apprenticeships are increasingly being recognised as a valid long-term career option, with successful candidates gaining relevant work-based and academic qualifications whilst they earn, with the added benefit of no student debts on completion of the course.
CMTG's longstanding Apprenticeship Scheme, which has now been running for nearly 30 years, has put the Group in a strong position in terms of continued expansion and sustainability over the coming years and recognises the benefits and advantages of developing our own local 'home-grown' talent.  The scheme offers paid on-the-job training and formal qualifications, as well as delivering skills that are specifically relevant to the organisation, thus fulfilling both the current and future needs of the business.
The Company works closely with Group Training & Development (GTD) to provide all our Apprentices with an accredited work-based programme, initially focused on National Vocational Qualifications (NVQs).  In-house support and mentoring are available as necessary, and ongoing development needs are discussed and reviewed on a regular basis.  Apprentices typically start following their GCSEs and attend a local college on a day-release basis to complete their ONC and HNC qualifications, fully funded by the Company.  Following completion of their HNC, Apprentices are given an opportunity to progress within the organisation, with the possibility of completing Higher Education Courses, including Honour Degree level qualifications, and even MBAs.  
Apprentices are able to experience work within different areas of the business and are also given the opportunity where possible to support customer site visits, both in the UK and overseas, in order to understand other aspects of the business such as installation, commissioning and customer support, and to experience face-to-face customer engagement.  As an international business, Apprentices gain a significant amount of experience resulting from exposure to overseas subsidiaries and markets.
Continual professional development
To date, approximately 40% of employees originally started with the Company as Apprentices, highlighting our extremely impressive retention rate.  All of these achieved NVQ3, with the majority also going on to achieve NVQ4 and 5, with the potential for further CPD in the form of part-time Honours Degrees and post‑graduate Master's Degrees.
As well as contributing to the Group's excellent retention record and growth targets, it is clear that our Apprenticeship Scheme also promotes greater staff motivation, loyalty, and willingness to support the business.  In particular, we have seen numerous examples of Apprentices who have successfully worked their way up through the organisation and have eventually progressed to senior management positions within CMTG, playing a major part in the ongoing development of the business through the continual revitalisation of skill sets within the workforce.
Success stories
Over the years, a number of our Apprentices have been awarded the prestigious Apprentice of the Year Award, at both the Group Training & Development and North Devon Manufacturers' Association annual prize-giving events.  These awards provide recognition of outstanding Engineering excellence for Apprentices who have demonstrated high academic results and significant effort and commitment to their practical workplace development. Everyone within the organisation is extremely proud of these achievements, which represent a clear endorsement of our continued support and commitment to the Apprenticeship Programme as we move forward.
One of our success stories, Quinten John (Project Co-Ordinator), having originally joined the Company straight from school in 2011, and has successfully completed his Apprenticeship, is now undertaking further studies via the Degree Programme offered in conjunction with the University of Exeter, which will result in BSc Honours in Digital & Technology Solutions.  He explained that "The flexible programme allows you to attend to work duties whilst learning in parallel, and enables you to specialise and develop particular skills to meet your own individual career aspirations and also the ongoing needs of the business."
Douglas Graham, General Manager commented, "It is encouraging to be able to contribute to the development of top quality engineers into the industry.  The addition of fresh new innovations and skills within our organisation is key to remaining competitive.  Good quality apprenticeships create excellent Engineers, and give ambitious hardworking individuals an opportunity to cultivate a long-term career whilst playing an important part in building a sustainable successful business."