Accelerometers 
DJB's range of accelerometers are available in a variety of configurations, we produce both Charge Output and Voltage Output IEPE Accelerometers including the worlds smallest stainless steel accelerometers (A/28/E and A/128/V) and modal clip mounted triaxial accelerometers (AT/11, AT/13, A/136).
Our range also includes unique and industry leading water cooled IEPE accelerometers capable of operating in extreme temperatures ranging up to 900°C.
DJB's wide range of accelerometers are suitable for almost any vibration measurement application requiring a high degree of accuracy, in a potentially hostile environment.
Instrumentation 
There are several pieces of instrumentation to consider in your measurement chain.
For example, if you use a charge accelerometer, you will need a charge amplifier. IEPE accelerometers can usually be connected directly to the acquisition system. If an older acquisition system is used, we can provide a range of IEPE signal conditioners.
Inline charge amplifiers are becoming a very popular way of connecting charge accelerometers. These utilise the IEPE power built into many data acquisition systems. Analogue filters enable users to filter out unwanted noise or other spurious signals. Conversion of the accelerometer signal to either velocity or displacement is a simple mathematical process. Integrators can do this in real-time, allowing the already converted signal to be used. 
Cables and Accessories
DJB Instruments UK Ltd offers the widest range of assembled stock cables for accelerometers, for same day despatch and with more than 15,000 connectors and 40 different cable types available in stock we can also assemble cables to suit the customer requirements.
Featured Products
Acelerometer A/128/V
Ultra-miniature, in-line voltage output, all welded, piezo-ceramic shear plate sensing element.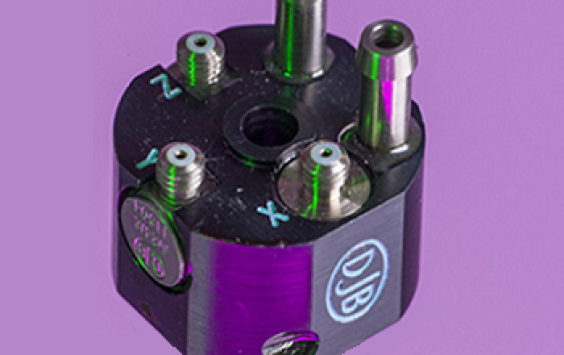 Accelerometer A/133/V
The A/133/V IEPE range of voltage triaxial accelerometers, feature ultra high temperature usage on surfaces up to 900°C.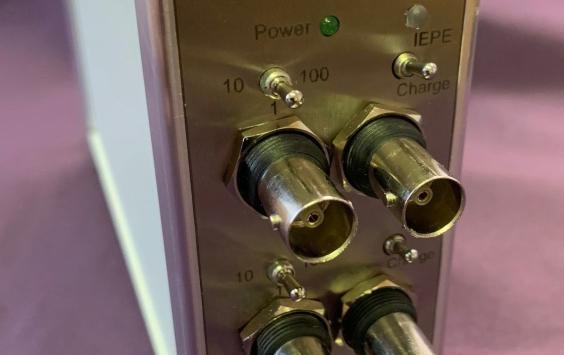 IEPE Amplifier CV3
The CV3 range is a lightweight portable 3 channel unit for use in the field or in the lab.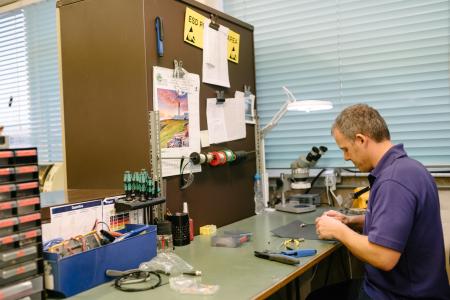 Service and support
DJB offer a wide range of services and support. This includes Calibration, Cable Assembly and Repairs, and so much more!
Training courses
Find out more about our specialist courses, designed for engineers.